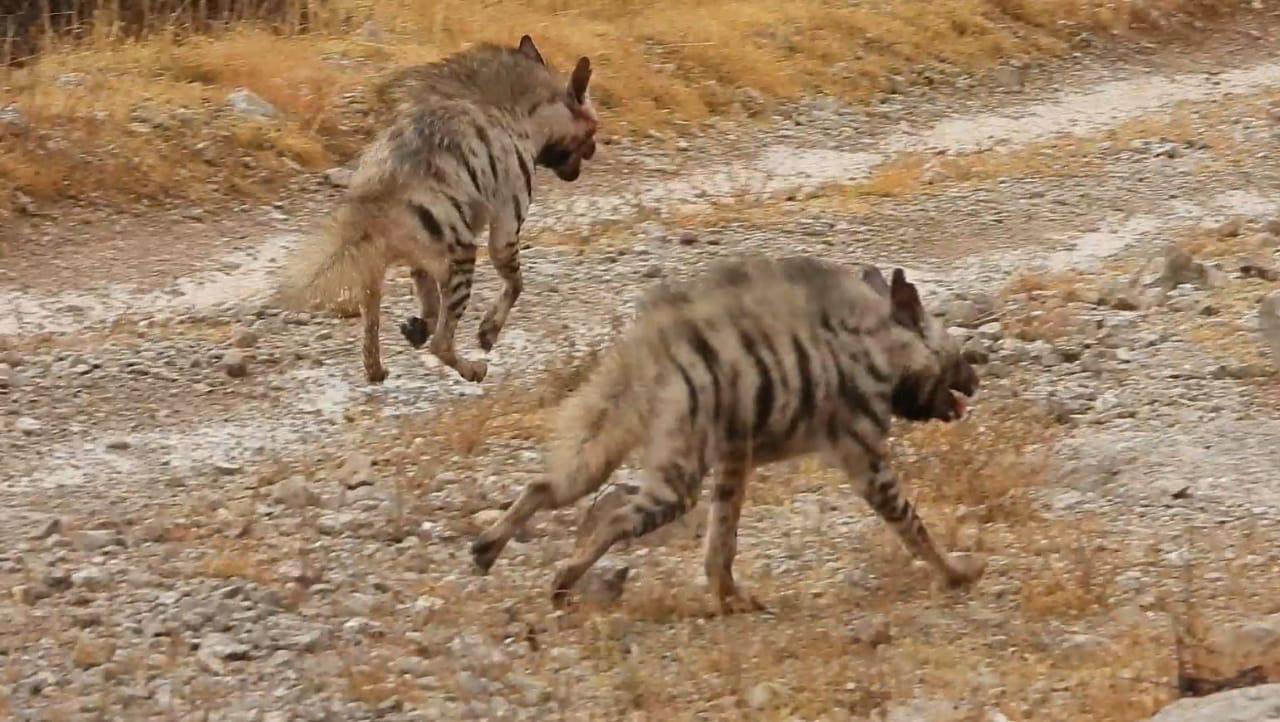 Veterinary Surgeon, Ian Sayers, who runs an exotic pets clinic at Greenbay Vets in Torquay and works with Shaldon Wildlife Trust, has recently been involved in some vitally important animal welfare and conservation work.
Earlier this year, Ian went out to Lebanon to help the charity Animals Lebanon with a lion rescue and last month he was asked back for another special mission. The plans were complicated by the fact that Lebanon was in the midst of Nationwide protests with businesses, banks and schools closed, and roads blocked.
Animals Lebanon had been working on two hyenas that were illegally captured from the wild. Striped hyenas are Lebanon's national animal and their survival is under threat, with fewer than 10,000 left in the wild. The two hyenas had been caught with snares and moved to a zoo. Both hyenas has been kept in a small cement room in poor conditions for the last six months. Dirty footprint markings on the walls showed where they stressfully paced and searched for a way out. Their situation had become even more desperate, as the longer they stayed the more they would suffer and there was less chance of a successful reintroduction into the wild.
Ian Sayers, an exotics and wildlife vet, flew in to Lebanon amidst the political unrest to play his vital role in the mission. Animals Lebanon rescheduled their rescue mission three times due to safety risks and even then what should have taken only a few hours turned into ten as they navigated roadblocks and protests to rescue and release the two striped hyenas. Ian was involved in sedating the hyenas, so they could be given a health check and transported with minimal stress to them.
Animals Lebanon named the hyenas Freedom and Unity because of the protests and the extra challenges they had to overcome. They were taken to the Shouf Biosphere Reserve, their natural habitat and the largest protected area in Lebanon. The door was opened and for the first time in six months Freedom and Unity ran out together to restart their life.
You can see a video of the amazing rescue mission here.
To follow the work of Animals Lebanon and support them, check them out on Instagram, or Facebook.