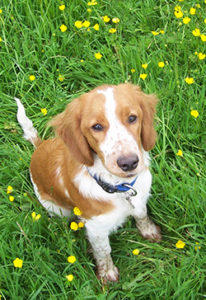 Like you, we want to keep your pet happy and healthy.  Regular health checks, excellent parasite prevention and vaccinations are key parts of keeping your pet healthy. It is recommended that all pets are checked by a vet at least once a year (more often in older pets). This allows problems to be detected sooner and for a discussion about preventative health and general wellness. This health check can often be a suitable time to administer any recommended vaccinations.
To find out more about vaccinations in dogs, cats and rabbits see our fact sheets.  If your pet has not had a booster vaccination in the last 12 months, their protection may have lapsed and they may be at risk of preventable disease.  Due to the importance of vaccination, if indicated we will re-start the course for the price of a normal booster*.
For routine vaccine prices, see here.
Parasites include creepy crawlies like fleas and ticks, and also worms which can be a health risk to both pets and humans. At Greenbay Vets we tailor parasite protection to suit you and your pet. We recommend prescription vet-only products because they are tested to a high level to ensure maximum effectiveness and safety.
To find out more about pesky parasites check out our articles on fleas, and our fact sheets for dogs and cats.
We provide a complimentary reminder service to help you remember your pet's annual booster, and their regular flea treatments.  Speak to a member of our team to find out more.
Microchipping
It is a legal requirement for all dogs over the age of 8 weeks to have a microchip implanted.  We also strongly recommend microchipping in pet cats, and this looks set to become a legal requirement too. We offer a standard microchip for £18.50 and use 'mini' chips so the needle is as small as possible! We also offer a 'bio-therm' microchip, which can be used to read your pet's temperature, for £30.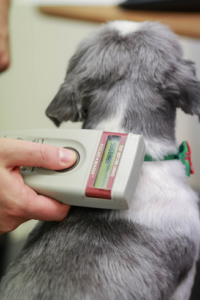 Complete Care Club
Our Complete Care Club allows you to spread the cost of looking after your pet and receive discounts on specified products and services. Home delivery of your pet's flea and worm treatment is an option.
*This offer is open to any cat or dog over the age of 18 months. They must have either never had an annual booster, or be overdue one by more than 3 months to qualify for this offer. If you have a cat restarting the course then they will have 2 injections, 3 weeks apart, and dogs will have 2 injections 4 weeks apart.  If you think that your pet qualifies for this offer, then contact the surgery on 01803 606059 to make an appointment today. This offer does not include kennel cough or rabies vaccinations.