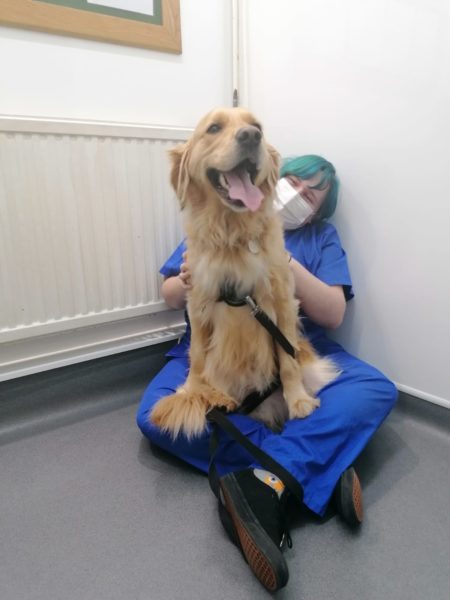 We have a great team of qualified and student Veterinary Nurses.  Veterinary Nurses have a hugely important role within the practice.  You will often meet them on reception or admitting/discharging your pet, but they are also the ones responsible for looking after in-patients, taking x-rays, running lab tests and monitoring pets for the Vet while they are under anaesthetic.  One of their many roles within the practice is nurse clinics…
The following can be booked, at either our Torquay or Paignton surgery, with one of our Veterinary Nurses.
FREE Dental Checks – in these appointments the Nurse will check your dog or cat's teeth and advise you on how to look after their dental health e.g. how to brush your pet's teeth.  If they are worried your pet's teeth are diseased, they may refer you to a Vet for further treatment.  Patients who have had dental treatment with us benefit from unlimited ongoing nurse clinics, with the aim of keeping the remaining teeth healthy and avoiding further treatment where possible.  For more advice about dental disease check out our fact sheet.
FREE Weight Clinics – these are a great opportunity to get your pet's condition checked out.  Obesity is very common among our pet population and can lead to health problems such as diabetes or aggravate problems like arthritis.  In the initial check the Nurse will weigh your pet, take some measurements of their body and ask you about their diet and exercise.  If your pet is overweight they will come up with a plan for you and arrange regular free check-ups to help monitor progress.  We have had success with many of our patients – you can read about Merryn, a recent example, here.
Puppy and Kitten checks – we offer FREE monthly nurse checks once your puppy or kitten has completed their vaccination course.  These can be used to weigh your puppy and kitten, to check they are growing well and to allow accurate dosages of wormer to be dispensed.  They are also a great chance for your puppy or kitten to get used to the surgery and have a cuddle and a treat, rather than an injection! Our Nurse Laura Holderness also now offers free 1:1 puppy clinics on a Wednesday evening if you want more advice about socialisation and puppy health.
Senior Pet Screening Clinics – these are a great opportunity to go into senior pet health care in detail.  The Nurse will ask you lots of questions about your pet's habits, which can highlight problems such as dementia and arthritis at an early stage.  They can also include blood tests, a blood pressure check and testing of a urine sample at a discounted cost as part of a package.  These screening tests can be evaluated by a Vet, who can use them to pick up diseases such as kidney disease or diabetes even if your pet is not showing obvious symptoms; this is particularly helpful in cats, who are masters of disguise when it comes to illness!  Check out our older dog and older cat fact sheets to learn more about caring for your senior companion.
Diabetes Clinics – these are offered in between checks with the Vet and allow you to discuss how your pet is doing.  It is useful in diabetic patients to monitor their weight, appetite and drinking closely and the Nurse can help pick up any problems or concerns at an early stage.  Our Nurses are also involved in teaching owners how to inject their diabetic pets with insulin.
Arthritis/Pain Assessment Clinic for patients on ongoing pain relief medications – these are offered in between checks with the Vet and allow you to discuss how your pet is doing.  At these clinics your pet's pain and mobility can be scored, so we can ensure any medication or exercise regime is working for the pet.  The nurses can also advise about diet and joint supplements.
A 6 monthly nurse check is included for all Complete Care Club silver policies.  These are a useful check-up, especially if performed half way between your pet's annual check with the Vet.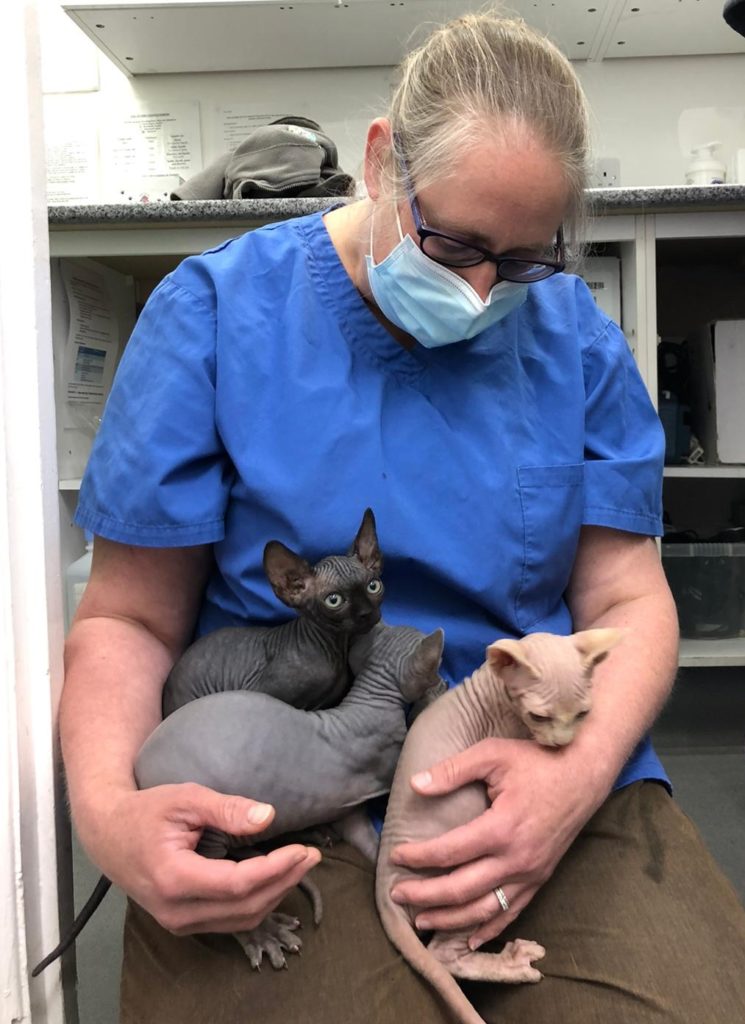 Other nurse clinic services:
Pedicure (nail clip)
Appointments to administer or demonstrate how to administer medications, worming or flea products.
Post Operative Check and re – dress appointments, as advised by a Vet
2nd Vaccinations – if the Vet has seen your pet for the 1st Vaccination
De-matts – this is the removal of matts of fur with scissors or clippers, usually in long haired cats.  This can be done in a Nurse appointment if no sedative is needed.
Microchip Implantation.
Tick Removal.
Regular diet / food checks – these are used to check how your pet is getting on when a special diet has been prescribed by the vet.
Socialisation visits for dogs who are anxious about coming to the vets.
Please ask at reception for more information.  To book an appointment phone the surgery on 01803 606059 (Torquay), 843836 (Paignton), or book online.