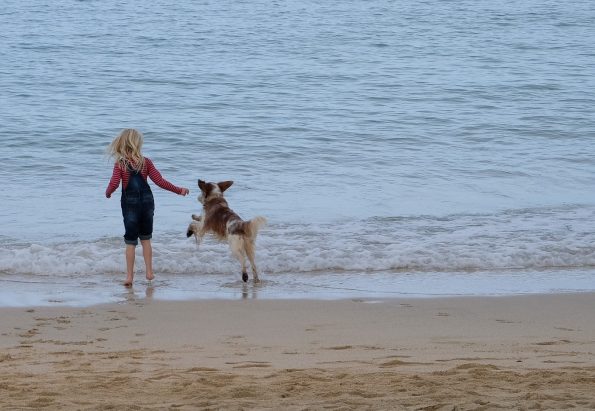 John and Laura Mather are the husband and wife team who own and run Greenbay Vets. We met at Cambridge University and have two young children. We have a bouncy Welsh Springer Spaniel, Burdock, at home who loves to play with Robyn on Goodrington Beach. We have lived and worked locally since 2010, and were thrilled to have the opportunity in October 2014 to acquire both 'Greenbay Veterinary Surgery' sites in Torquay and Paignton, following the retirement of Mrs Turner, and bring our vision for our own veterinary surgery into being.
We have a fantastic team of staff who share our vision for providing high quality veterinary care locally and treating pets and their owners as individuals. It goes without saying that our team are animal lovers, but to us the owners are just as important and we strive to provide excellent service and care to you as well. We are proud to be independent, at a time when many veterinary practices locally are owned by large corporate groups.
At Greenbay Vets, we are fortunate to be able to spend lots of time with our pet patients and their owners, so we get to know many of them really well. Since taking on the practice, we have invested heavily in refurbishments, new equipment and staff training with the aim of offering the best veterinary care locally.
You can read more about our surgeries here.