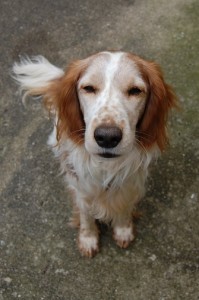 We are pleased to be able to work closely with Andrew Hale, a local dog behaviourist.
Andrew runs Train Positive, a local dog behaviour and training service. We have chosen to work with Andrew, as like us, he believes in using modern, gentle and force free methods. He and his team offer help and advice for all dog behavioural issues including anxiety, phobias and aggression. They also offer a functional training service.
Andrew is involved in training our team to make visits to the vet less stressful for dogs, using techniques such as 'consent training'.
For dogs with behavioural issues, a vet visit is often advised at the outset to check for any physical problems. Beyond this, we can refer patients to Andrew for further behavioural intervention.
Andrew has also helped us put together a puppy training and behaviour handout, which you can download here.