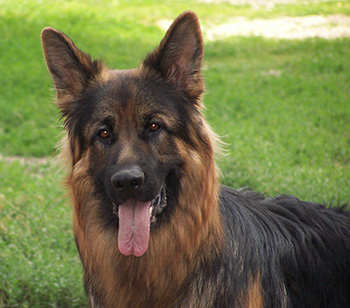 At Greenbay Vets we believe the pet-owner bond is special and we want you and your pet to have a long and happy relationship.  Veterinary care has come a long way and we can keep your older pet ticking along happily for much longer than in the past.
We advise all pets are checked at least annually, and for older pets a check-up every 6 months is usually sensible.  Many owners worry that we will not be able to help their older pet, but there is much we can do to keep your pet happy and healthy.
At the vet check we will give your pet a full physical assessment.  The vet will also ask about your pet's habits, to try and detect any early signs of organ problems.  If your older pet is unwell, the vet may advise further checks such as blood tests, blood pressure monitoring and urine tests.  To detect disease at an early stage, we strongly recommend health screening in older pets, especially cats who are masters at disguising signs of illness.  This involves checking parameters such as blood pressure and urine tests on an annual basis.
As well as vet checks, we also offer an older pet clinic with one of our qualified Veterinary Nurses.  We make use of questionnaires to detect signs of dementia or arthritis, both of which can be managed successfully in many patients for some time.  As part of the clinic, we offer screening tests including blood tests, blood pressure checks and urine tests at a discounted price.
For further information about older pet care see our dog and cat fact sheets.  For more information about our Nurse Clinics or to book an appointment speak to a member of our team on 01803 606059 (Torquay), 843836 (Paignton) or book online.
We have also written a number of useful articles relating to older pet diseases for our news blog: