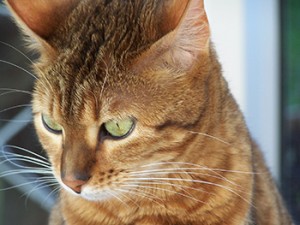 It is never an easy decision to have your beloved pet put to sleep, and we endeavour to support you throughout the decision making process and beyond.
If you wish to book an appointment to have your pet put to sleep or to discuss euthanasia it is helpful to advise the receptionist of the reason for the appointment, so that extra time is provided for you and your pet. We can also arrange for a quiet time in the surgery. Home visits can be booked for euthanasia, during normal working hours.
We endeavour to provide support at this difficult time and any member of our team will be happy to discuss the procedure. We have also put together an bereavement guide to read in the comfort of your own home.
Afterwards, it is possible to bury your pet in your garden, or we offer the use of a local, family-run, pet crematorium service, Meadow Wood. It is possible for your pet to be cremated with other pets, or individually if you would like to have their ashes back to keep or scatter. We have visited Meadow Wood ourselves and are confident your pet will be treated with dignity and respect. They can also offer pet burials in their beautiful, peaceful grounds. If you decide to have your pet individually cremated, Meadow Wood can return the ashes in a scatter pouch or in a variety of caskets or urns – see their website.
Euthanasia during Covid-19
For many owners, when the time comes to say goodbye to their beloved pet, they wish to be with them whilst the vet gives the final injection. Unfortunately, it is not possible for us to perform euthanasia in the traditional way, whilst also maintaining social distancing between the vet and the owner, but we have been able to find solutions for you to be with your pet, if you feel comfortable doing so. This includes performing euthanasia outside (dogs only), or performing euthanasia with the use of long drip lines to administer the overdose of anaesthetic. Please do let us know if you have strong preferences, and please follow any instructions given by the team to keep you safe.
If you feel more comfortable saying your goodbyes at home, and allowing us to take your pet in to the surgery for their final journey without you, please be reassured that your pet will be treated with dignity, kindness and respect – we treat all pets as if they were our own. Your pet will receive a painless overdose of anaesthetic and pass quickly, whilst being given a cuddle by one of our team.
Afterwards, the team at Meadow Wood are still working, so we can arrange for your pet to be cremated alone or with others. If you would like your pet's ashes back we can arrange for you to collect them from the surgery, or deliver them to your home. You can also take your pet home for burial if you prefer. Our receptionist Donna has received training in pet bereavement and will be happy to talk to you if you have any concerns, or need some support.
If your pet passes away at home, we are still available to help you at this difficult time so do not be afraid to get in touch. Initially, we advise wrapping your pet in a towel or blanket, and keeping them in a cool part of the house. You can bring your pet in to us for cremation to be arranged and you are welcome to phone ahead so we can arrange a quiet time.
It is normal to experience grief over the loss of a much loved pet, and support is available. The Blue Cross provide a dedicated pet bereavement support service. Our receptionist, Donna, is also available to lend a listening ear – she has completed the Blue Cross Pet Bereavement Support course.
We have created a dedicated 'Memories of our Pets' page to provide a space for you to share pictures and memories of your beloved pets who are no longer with us.