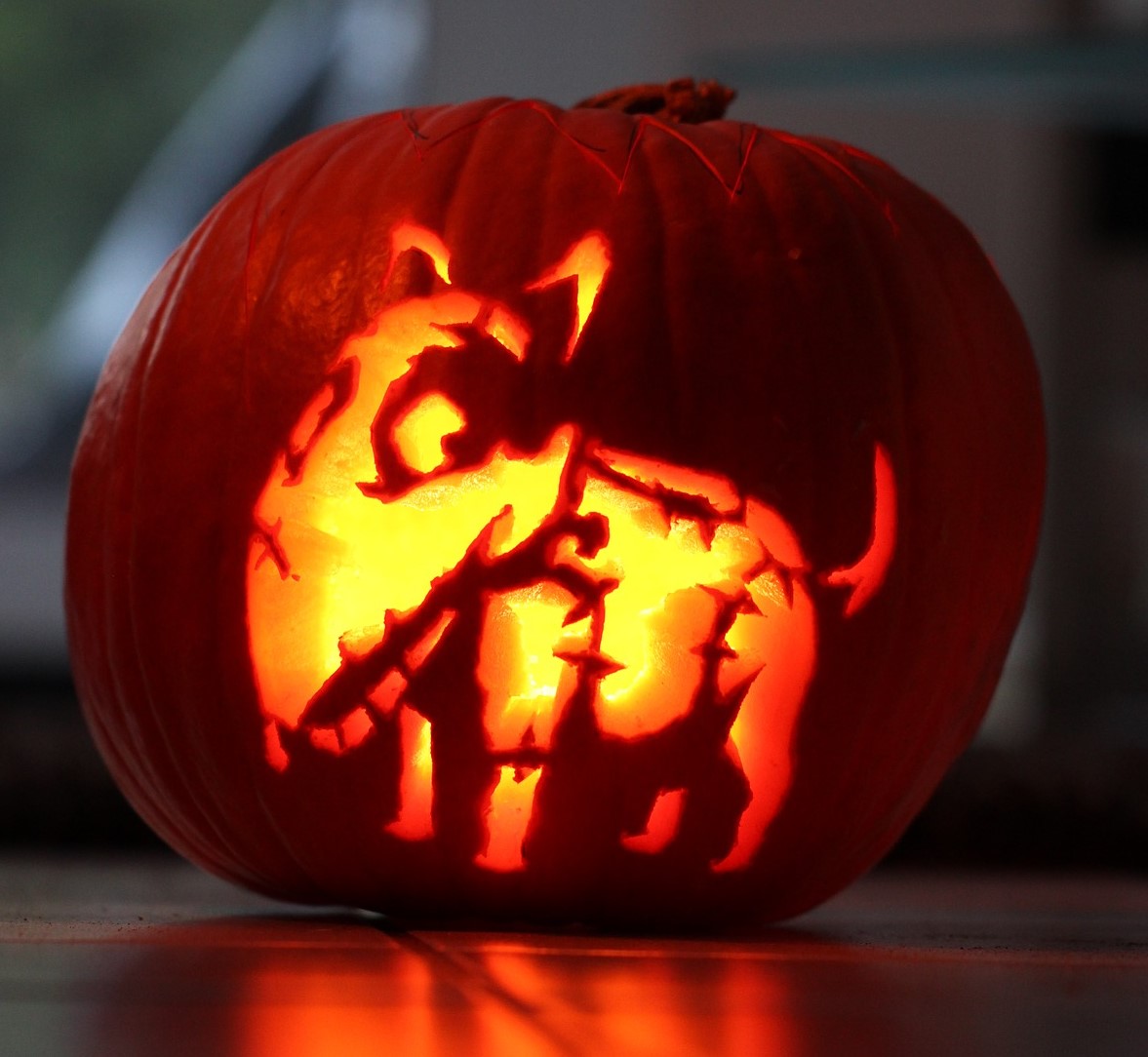 This Thursday is Halloween, and many people will be out trick or treating or having parties.
Take a moment to make sure you keep your pet safe and happy this Halloween.
Chocolate and sweets – make sure these are kept out of reach of pets. Chocolate is toxic to pets and they can also be affected by a substance called xylitol, an artificial sweetener. If you are worried your pet has eaten something they shouldn't, give us a call on 01803 606059 for advice.
Visitors trick or treating – some dogs and cats will not be happy about lots of visitors, especially if they are in fancy dress. Make sure they have a safe place inside to hide.
Pumpkins – make sure your greedy dog (we are thinking Labradors here!) doesn't snaffle raw/mouldy pumpkins that are left out. Make sure pets are also kept away from burning candles.
Costumes – think about whether your pet will actually be happy wearing a costume. Make sure any costume does not restrict movement, hearing, eyesight or breathing and always supervise.
For tips about the upcoming fireworks night, check out this article.
Image courtesy of darf_nicht_mehr_hochladen from Pixabay.