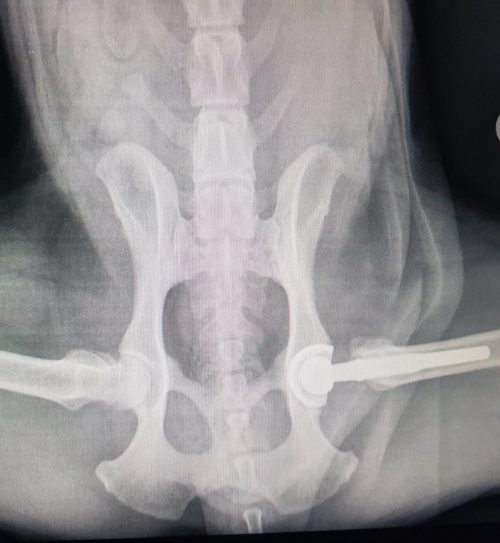 Sampson is a 9 year old Collie, lucky enough to be owned by a Veterinary Nurse! Sampson came to see vet John last year as he was struggling with pain in his hips, despite being on medication.
The x-ray below shows Sampson's hips when we first saw him. The hip joint should be a nice ball and socket joint, but in Sampson's case the socket is shallow and arthritis has developed. The left hip (right on the x-ray below) was most severely affected and most painful.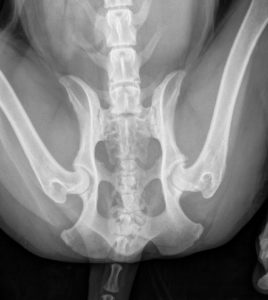 Initially it was decided to see if Sampson would respond well to regenerative medicine – platelet rich plasma was injected into both hip joints at the same time as taking the x-rays. Although he improved, it was still felt that he would benefit most from a total hip replacement on the worst side.
With a total hip replacement, titanium metal implants are used to replace the ball and socket joint, which you can see in the x-ray at the top of the page.
Sampson recovered really well from his operation, even walking on the leg the same evening. Following a careful period of rehabilitation at home with his owner he is doing great.