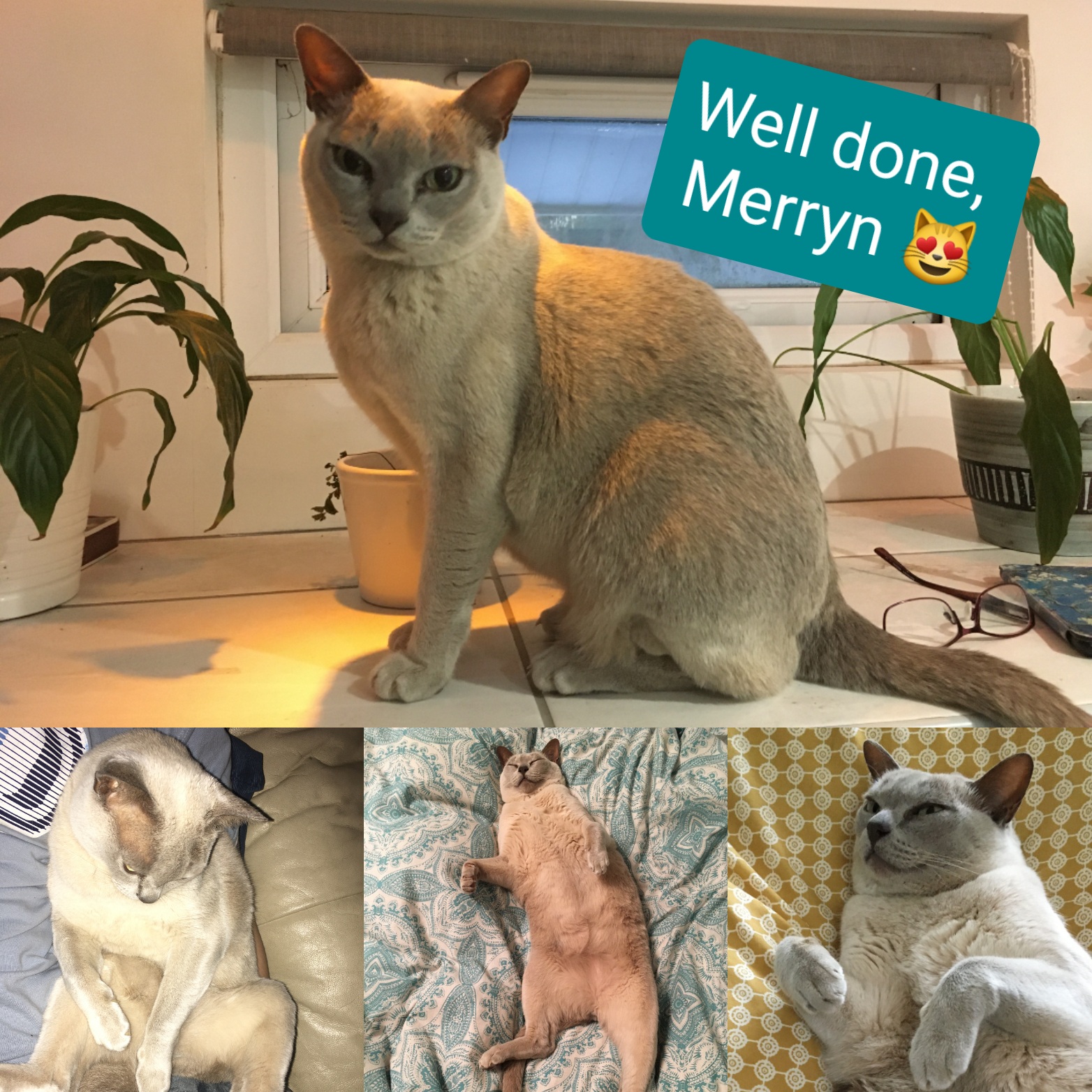 Meet Merryn, a gorgeous 10 year old Burmese cat. At his annual health check last September, the vet advised that Merryn was overweight and would benefit from losing a few pounds. It is very common for pet cats to be overweight, so Merryn was definitely not alone!  Getting back into shape would reduce Merryn's risk of diseases such as diabetes and arthritis.
Since September Merryn has been in regularly to see nurse Laura Sproul in our free nurse weight clinics. In September 2021 Merryn weighed 5.8kg, he now weighs 4.9kg!
Merryn's weight loss has been achieved with the help of a special diet (Hills Metabolic), advice and guidance from our nurses and the huge commitment of his owners! Well done to Merryn, we all know dieting isn't easy but hopefully he feels more energetic as a result.