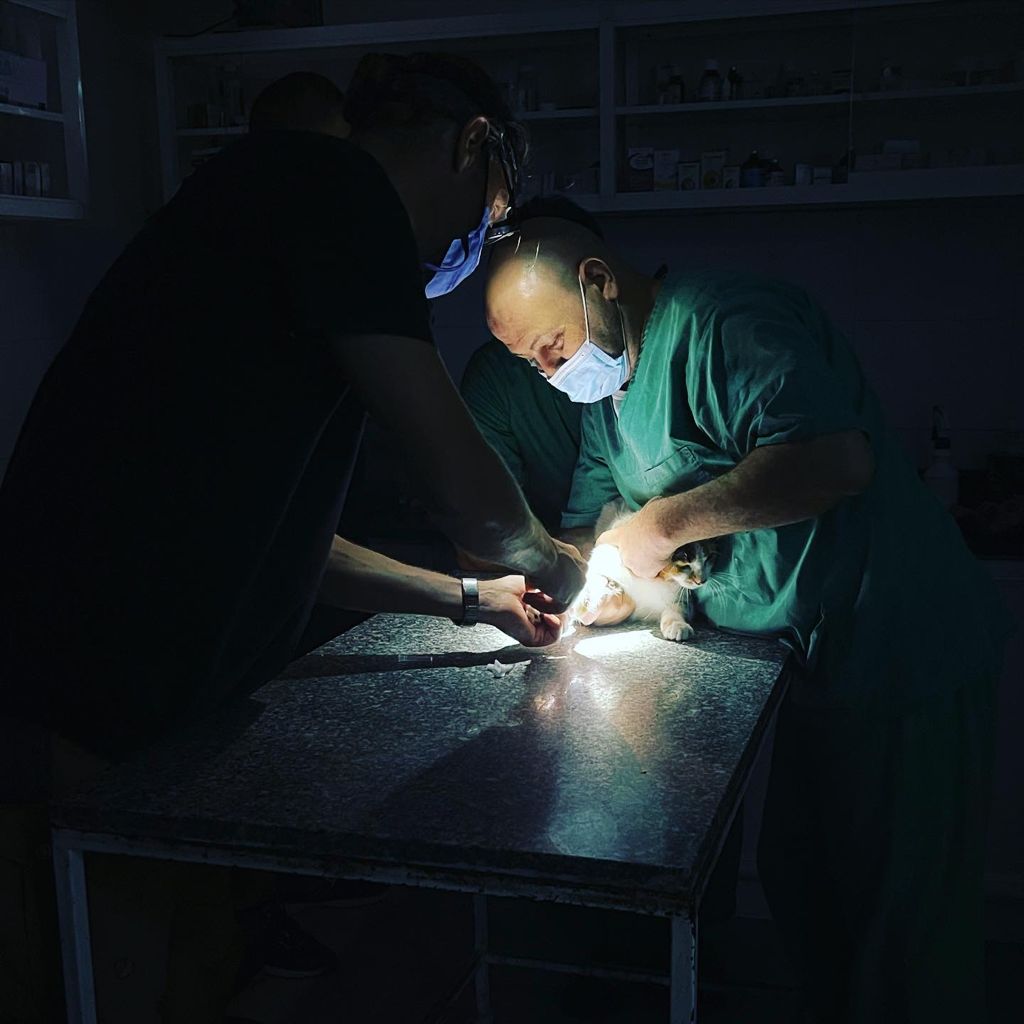 Vet Ian Sayers was back out in Lebanon last week, volunteering his time to help animals in desperate need. This photo isn't just for effect, Ian (on the left) genuinely had to provide medical treatment in the dark.
The vet clinic there is running low on fuel and has to decide what to keep on and what to switch off – switching the lights off means they can keep other vital equipment on. Most of the vet visits require their team to assist with lights from their phones.
Lebanon is going through a very tough period meaning the clinic often has no electricity, no fuel for generators and limited supplies of medication. We cannot imagine trying to work in these conditions, and have huge admiration for Ian and all the team at Animals Lebanon.
If you feel able to help at all they have a donation site here: https://www.animalslebanon.org/donate (use the PayPal option if donating from the UK).