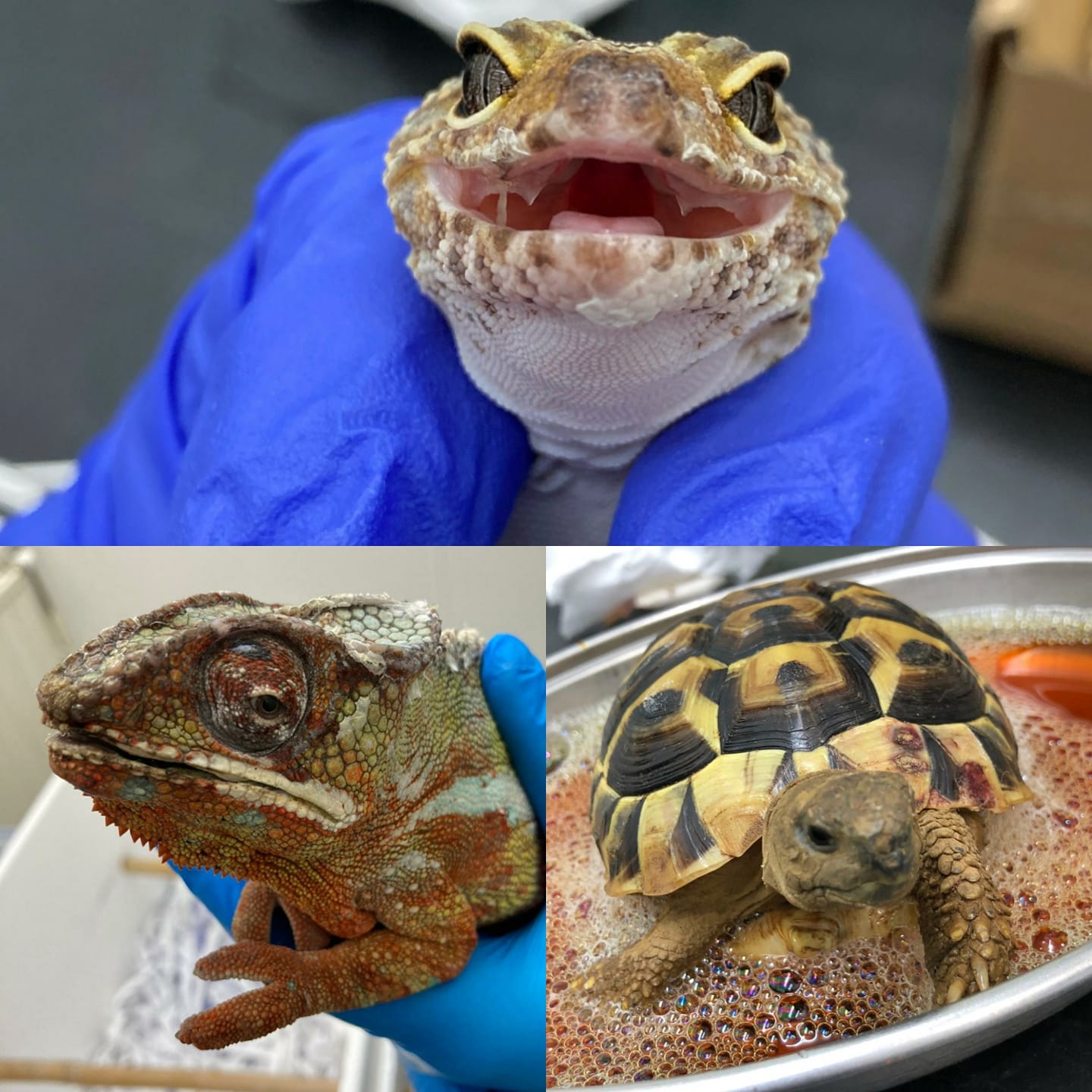 It is not just furry patients that we see at Greenbay Vets! Exotics vet Ian has regular visits from our reptilian friends, including snakes, lizards and tortoises.
In the photo above you can see Lo the Leopard Gecko, Dobby the Chameleon and Tiddles the Hermann's Tortoise. Here are a few of our other recent scaly patients:
This young Royal Python visited to have a microchip implanted. Just like with dogs and cats, a microchip means she can be identified and linked to her owner's contact details.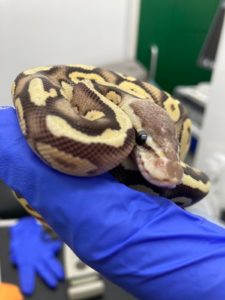 This beautiful lizard is a Yemen Chameleon, who visited for a health check up.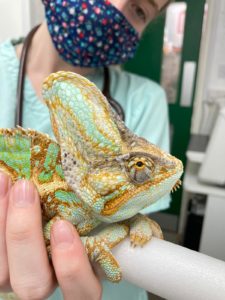 This gorgeous Reticulated Python needed some help after getting their tooth caught over their lip – fortunately they were very well behaved!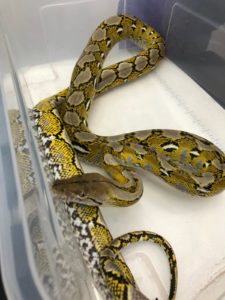 Due to the increasing numbers of reptile patients, we have invested in vivariums so that we can meet the needs of these patients should they need to stay in the hospital with us.
Ian holds clinics in our Torquay surgery on weekday mornings (9.30-10am) – to book an appointment with Ian please call the surgery on 01803 606059. To register your reptile pet with us, you can use this form.