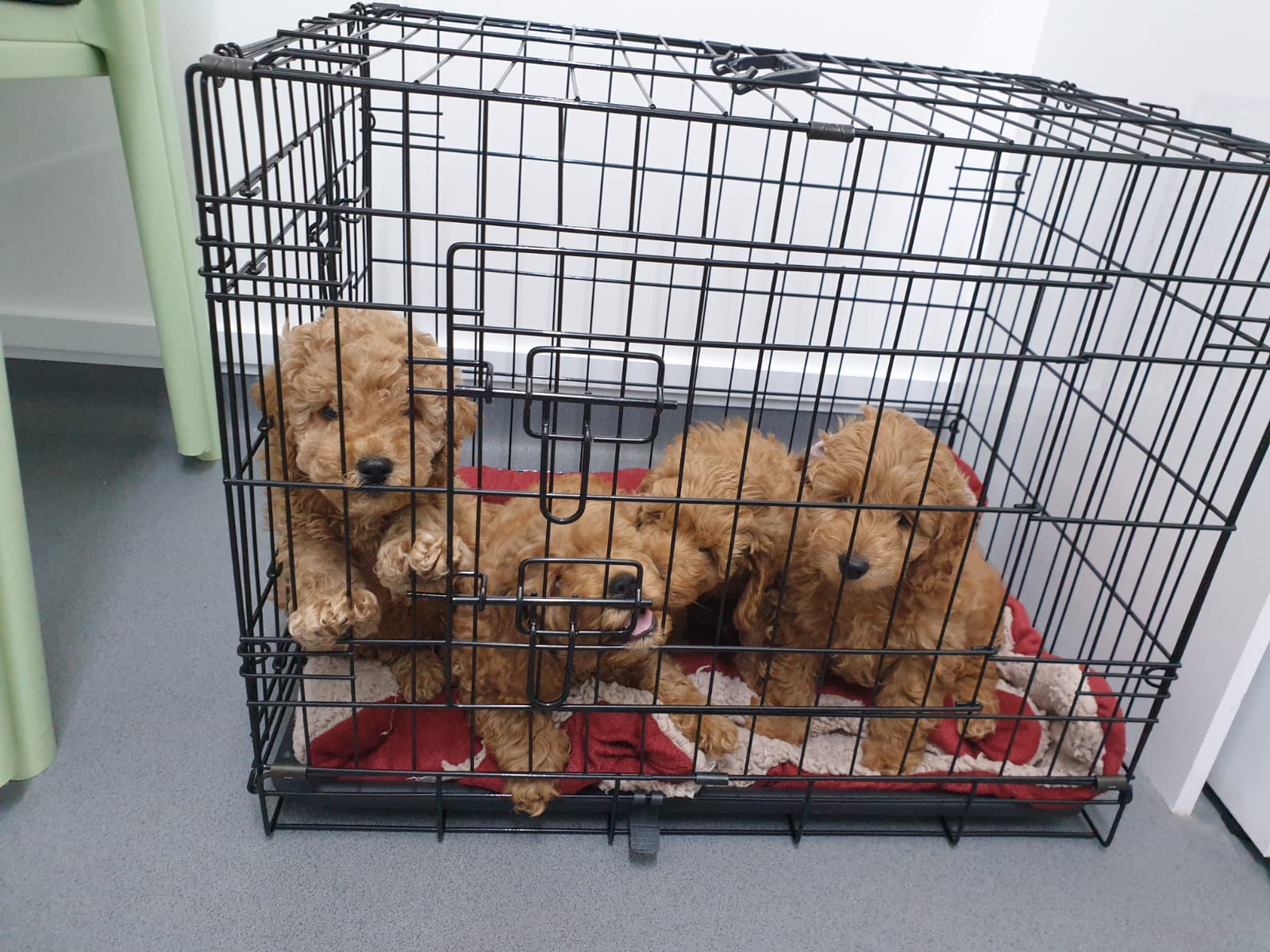 We have seen a huge increase in the number of people buying puppies during the coronavirus pandemic. Any responsible dog owner knows this is a lifetime commitment, and not something to be undertaken lightly.
The photo above shows some responsibly bred puppies, visiting us for their health checks.
Unfortunately, the increase in demand has led to an increase in unscrupulous sellers (puppy farmers, illegal importers etc). So, if you or anyone you know is looking to buy a puppy, remember the following tips:
Buy a puppy directly from the breeder, not via a third-party. It is important to see evidence of the puppy with its mum.
Look for puppies raised in a home environment, where they will have been well socialised.
Puppies should not be re-homed until they are at least 8 weeks old. They must be microchipped by this age, so you should be supplied with microchip paperwork.
Ask whether the puppy's parents were screened for inherited diseases that can be tested for in that breed – your vet will be happy to help you know what to ask.
Ask if the puppy has had any vet checks, vaccinations, flea, or worm treatment. Ask to see any health records.
Your veterinary team will be happy to advise before you buy – just ask us.
This is a great resource for further information: https://puppycontract.org.uk/.
Owning a puppy during lockdown can also bring it's own challenges, for example socialisation and training opportunities may be reduced. We normally love to run weekly puppy parties where we help puppies to socialise and provide education for their owners, but sadly we haven't been able to run these since March 2020.
We are always here to offer advice if you need it. We have also put together a number of useful resources: