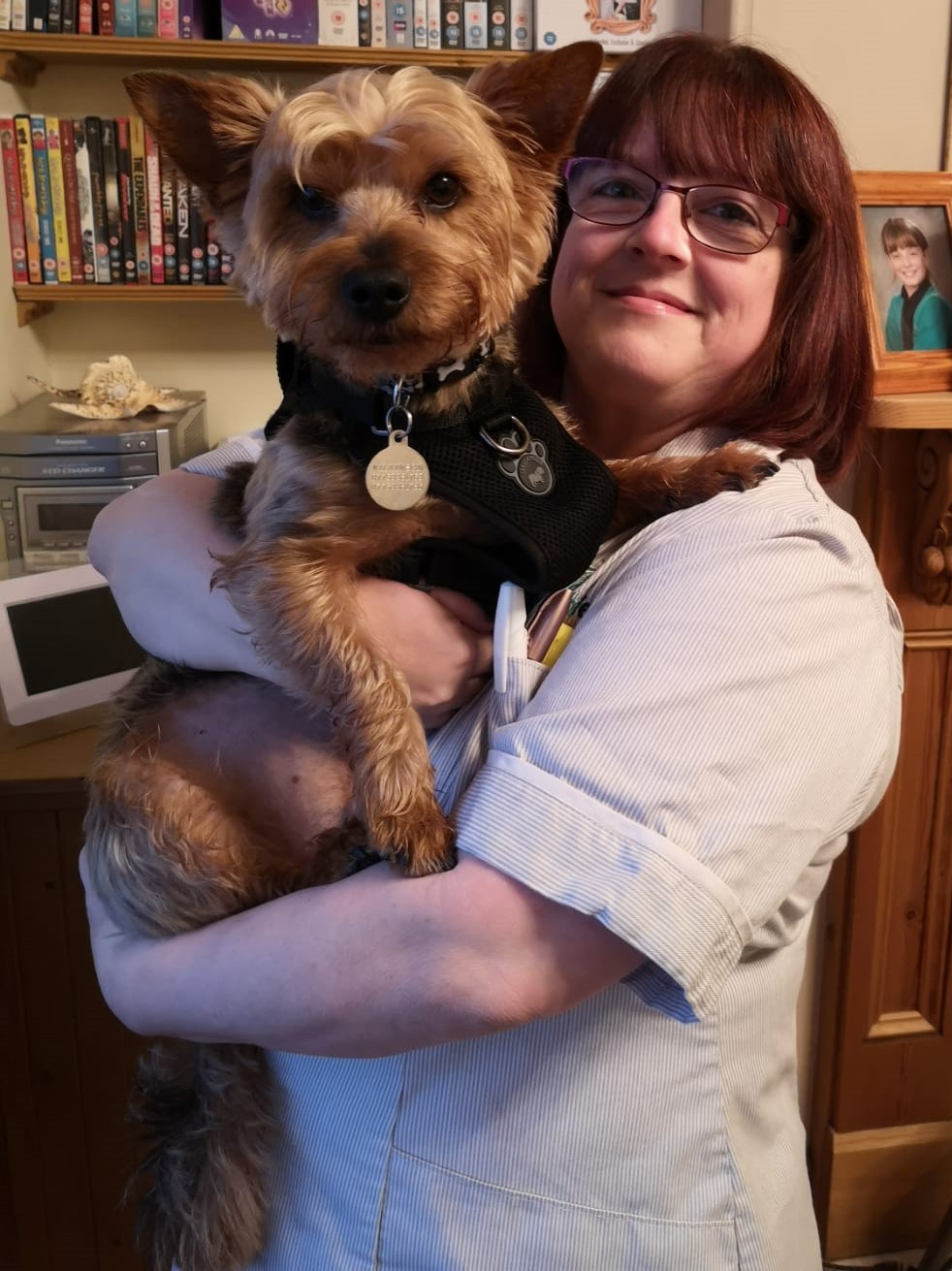 Last month we celebrated the role of the Veterinary Nurse. This week we asked Donna, our receptionist, to tell you a bit more about her role…..
Hello my name is Donna Wilkinson and I am the receptionist and bereavement advisor at Greenbay Vets. For me it truly is my dream job, even on the more difficult days.
I feel my job as the surgery's receptionist is an important one. I believe strongly in providing exceptional customer service, not just to the owners but also their pets by helping them to have a positive experience, for example helping to calm/reassure the owners and their pets at what can be a very stressful and sometimes traumatic time.
A few of my responsibilities on a daily basis entail answering the phone, making appointments, taking payments and generally overseeing the daily clinics. I have to be able to prioritise appointments because sometimes an owner may contact us because they have noticed their pet is unwell but they may not realise the potentially serious condition their pet may be in. I also take medication requests and dispense the medication, as per the vet's instructions. I review and respond to emails as required. I am also responsible for much of the admin tasks required such as dealing with consent forms/registration forms, ordering stock and stocktaking. I am primarily responsible for the reception area/waiting room so regular cleaning is also a part of my role, and at the end of the day I cash up the till and get it ready for the next day. My role as a veterinary receptionist can be difficult at times because my job role needs me to be quite flexible depending on the needs of the practice.
I am generally one of the first people you will encounter when you visit and my aim is to give you a professional yet friendly welcome. I thoroughly enjoy my cuddles with the pets and always carry a supply of yummy treats for your pets.
Donna will be writing a further article on pet bereavement in the coming months.