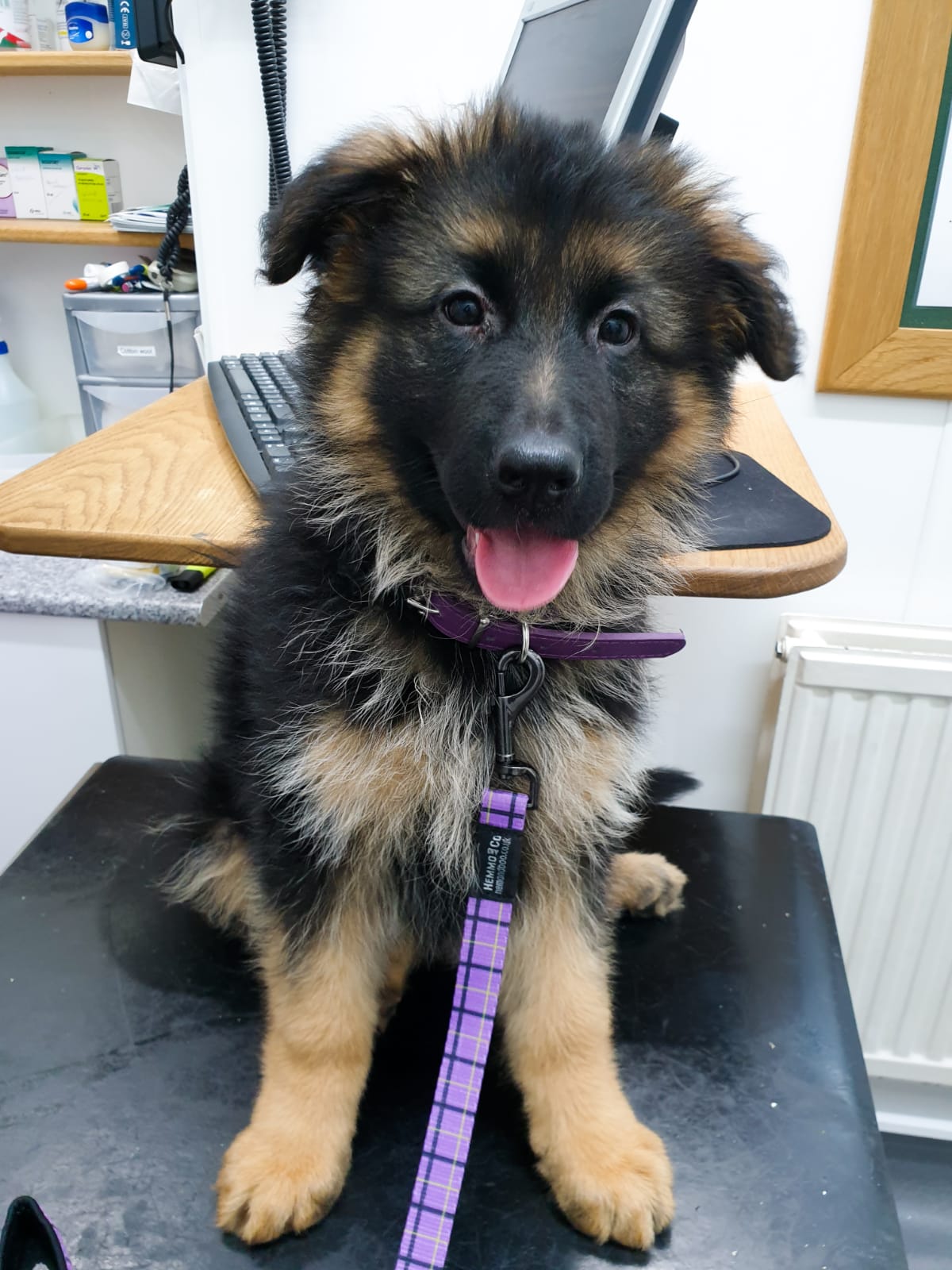 'Lockdown' is a challenging time for a puppy owner. There may be a delay before you are able to get your puppy out and about, and then when allowed out you are limited to walks from your home which will limit your training and socialisation options. You also cannot have visitors to the house, which is an important part of puppy socialisation, and your puppy may not have much time alone which could lead to separation anxiety issues in the future.
Usually when you register your puppy with Greenbay Vets you will be invited to free weekly puppy parties, where we advise on various areas of puppy care and behaviour. Unfortunately we are unable to run puppy parties currently, but we are still here for you!
Our student veterinary nurse, Laura Holderness, who organises our puppy parties, is busy putting together fact sheets and videos to help you. She, and our other nurses, are also available for free telephone and video consults if you need further help with your puppy's training or need any preventative health advice e.g. feeding.
The first topic Laura has covered is toilet training – you can watch her video here, or download the fact sheet here.
The second topic is socialisation and desensitisation during lockdown – watch the video, and here is the top tips sheet.
Further information, resources and links:
We will update this post as and when new material becomes available, but if you need us in the meantime give us a call on 01803 606059 (Torquay) or 843836 (Paignton). You can also email Laura at info@greenbayvets.co.uk.