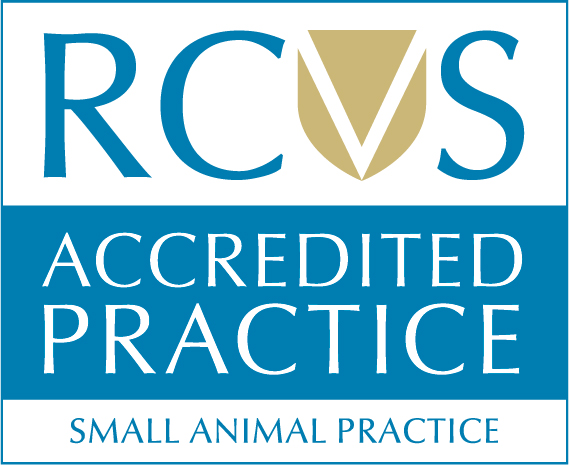 The RCVS Practice Standards Scheme (PSS) is a voluntary initiative to accredit veterinary practices in the UK. Through setting standards and carrying out regular assessments, the Scheme aims to promote and maintain the highest standards of veterinary care.  It offers peace of mind to clients of accredited practices and a more informed choice to the animal-owning public.
We are proud to have the highest accreditation of any of the veterinary practices in Torquay, with our Walnut Road surgery being accredited as a Small Animal General Practice.  This means it meets a higher level than the basic Core Standards.
We have to meet strict criteria covering various modules including:
Anaesthesia
We check anaesthetic equipment every day.
We have taken steps to reduce the risks of anaesthesia by providing suitable equipment, training and monitoring.
A trained team member, working with the Veterinary Surgeon, will be present to monitor the patient throughout the general anaesthetic.  At Greenbay Vets this will be a Registered Veterinary Nurse or a Student Veterinary Nurse on an approved training programme.
Clinical Governance
We have a culture that encourages learning from mistakes.
Our team regularly monitors and discusses clinical cases, analysing and continually improving professional practice as a result.
Client Experience
We are aware of how important the timely answering of phone calls is, and makes sure there is a suitable phone system in place to answer phone calls. We monitor our call handling.
Our entire team knows how to prioritise emergencies.
We will keep clients up-to-date with any changes to team members who are helping to care for your pet.
We handle insurance claims efficiently.
Infection Control
Our team is constantly reviewing and improving their hygiene procedures to ensure their continuing effectiveness.
In patients
We keep detailed records of key elements of in-patient care, so that we notice any change in the wellness of the animal quickly.
We have comfortable, clean warm ward areas with facilities to look after all in-patients, including those needing extra care with intravenous fluids or oxygen.
Much of the equipment found in our Torquay surgery is beyond what is expected of a general practice, and more akin to larger hospital practices.  We are proud of how much we can offer in our rather modest building, including:
In house laboratory to allow for quicker diagnoses.
Pet dentistry suite to include dental x-ray.
Diagnostic equipment including digital x-ray, ultrasound and endoscopy.
Facilities and equipment for orthopaedic surgery.
Therapeutic laser treatment.
Our Paignton surgery currently has Core Accreditation, but with the installation of an in house laboratory, pet dentistry facilities and, most recently, digital x-ray we will be applying for General Practice Accreditation in 2019.