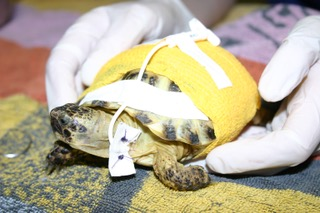 We are really excited to now offer exotic pet clinics with Ian Sayers, an RCVS Advanced Practitioner in Zoological Medicine.  Ian has a special interest in the veterinary care of rabbits, guinea pigs and exotic pets such as parrots, tortoises, lizards and small mammals.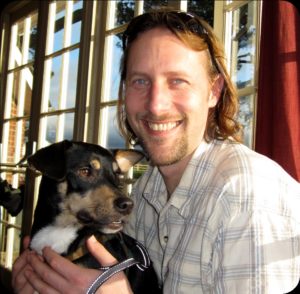 As well as consultations, Ian is able to perform a range of diagnostic procedures at our Torquay surgery including blood tests, x-rays, ultrasound and endoscopy, as well as treatments such as dentistry, surgery and beak/nail trims using specialised equipment. We are able to hospitalise exotic pets away from dogs and cats, and have recently invested in an additional vivarium so that we can accommodate the needs of larger reptile patients.
Ian has a wealth of experience in treating these species for over 25 years.  He taught at the University of Bristol Veterinary School for nine years and was an integral part of the Rabbit Welfare Association & Fund Rabbit Referral Clinic, the UK's first Rabbit Only Referral Service.  He continues to lecture nationally and internationally and has contributed to various publications on all aspects of 'exotic' medicine and surgery.
Ian has worked with a number of Zoological collections over the years and is now Veterinary Consultant for Shaldon Wildlife Trust, supported by the team and facilities at Greenbay Vets.  This is a small, local zoo dedicated to the conservation of endangered species. Ian and the team at Greenbay are looking forward to working with the team at Shaldon to help look after and preserve the animals in their care.
Ian is holding clinics in our Torquay surgery on Monday and Thursday mornings – to book an appointment with Ian please call the surgery on 01803 606059.