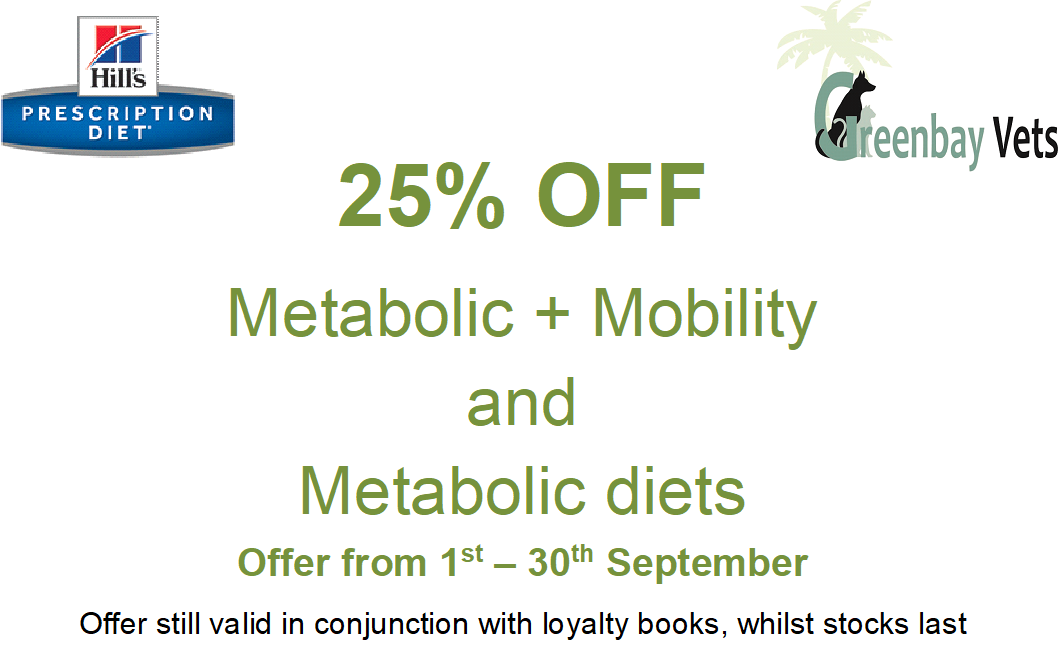 The effect of a pet's weight on any arthritis they are suffering with cannot be over-emphasised. This is due to extra strain placed on the joints from carrying additional weight.
Obesity is seen commonly in pet dogs, cats and rabbits. It can be difficult to tackle, especially as we all love our pets and like to spoil them. However, as well as pain from arthritis, obesity puts our pets at greater risk of diseases such as diabetes and urinary problems.
To assess a pet's condition we use something called a body condition score. You can see videos for how to do this online for dogs and cats.
Many overweight pets with arthritis will show a huge improvement in their mobility simply by becoming a healthy weight, without the need for drugs or further intervention.  It is important to seek advice from us regarding safely helping your pet to lose weight, as a rapid reduction in food intake can be harmful especially for cats and rabbits.
Our nursing team run weight clinics to help you get your pet to a healthy weight and to keep them there.  They will weigh and measure your pet regularly and come up with a plan for diet and exercise.  We recommend a special food, Hills Prescription Diet Metabolic, as it has been proven to help pets to lose weight.  For overweight dogs with arthritis, there is also a Metabolic + Mobility diet which combines the benefits of their Metabolic diet and the traditional joint diet j/d.
You can read about one of our weight loss success stories, Mags, here.
As part of our arthritis awareness campaign we are currently offering 25% off your first bag of Hills Metabolic or Metabolic + Mobility, as well as j/d for those pets who have arthritis but do not need to lose weight. We also have ongoing loyalty schemes and all our Hills food is covered by a palatability guarantee.
To book an appointment with the nurse to have your pet weighed and their condition assessed give us a call on 01803 606059 (Torquay) or 01803 843836 (Paignton), or book online.