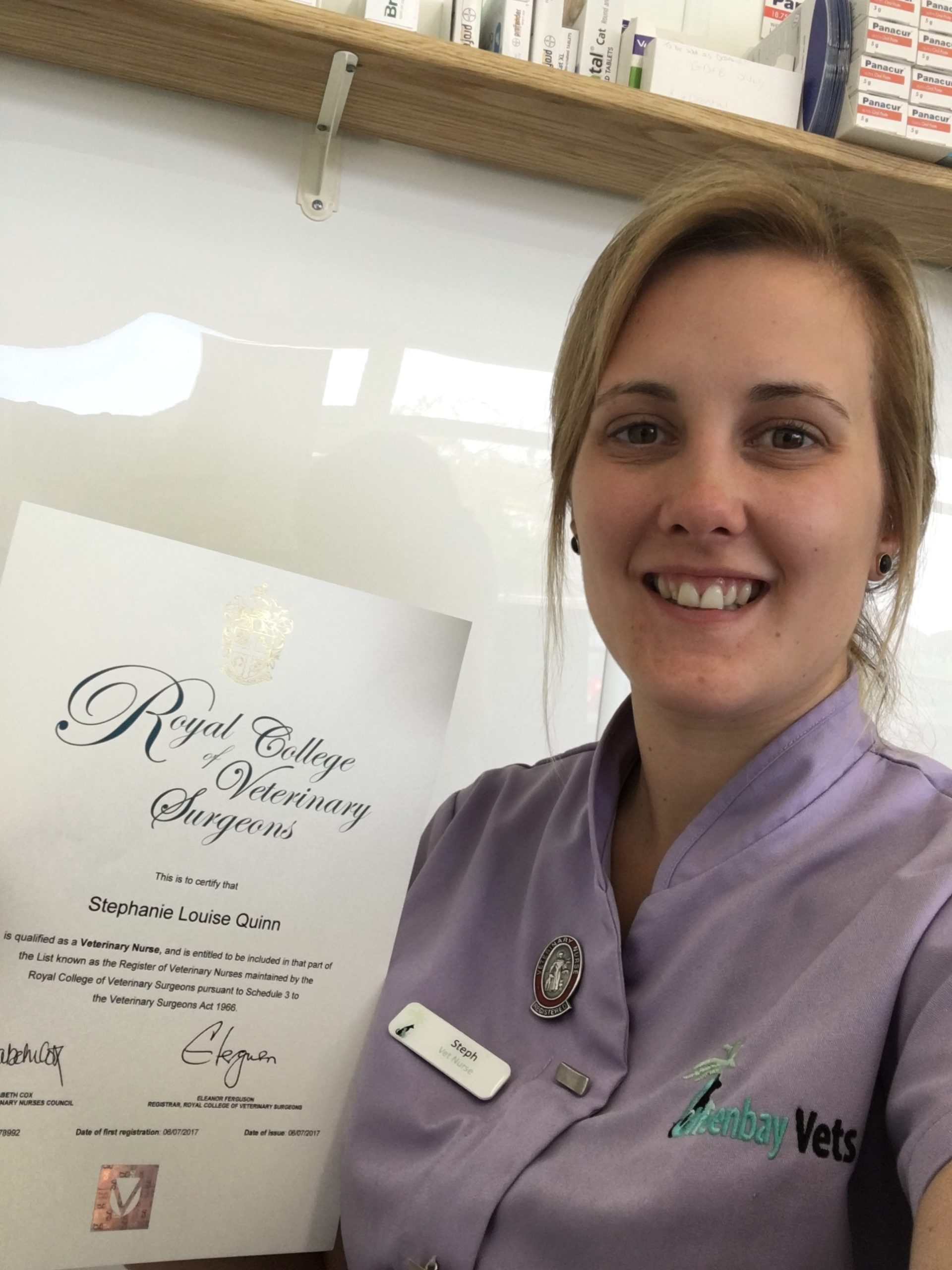 We are thrilled to report that after passing her final exam last year, Steph has been rigorously assessed by the Royal College of Veterinary Surgeons and is now a fully qualified Registered Veterinary Nurse (RVN).
This is a huge achievement requiring much hard work and dedication, and we are all so chuffed for her!
To read more about the fantastic work of our veterinary nurses, check out our earlier post for Veterinary Nurse Awareness Month here.