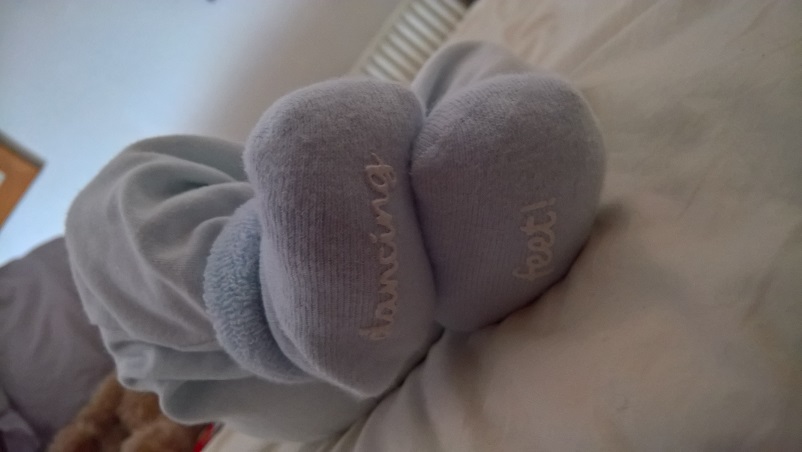 Greenbay Vets owners John and Laura would like to thank all their well-wishers, following the safe arrival of baby Felix last week.  Some of our clients will no doubt see him at the Torquay surgery in the coming months and hopefully he will be as tolerant as Robyn when having to wait for mummy or daddy to finish "making sick pets get better".
John and Laura's dog Burdock has welcomed the new addition after a thorough sniff and inspection.
Bringing a new-born baby home can mean big changes for your pets, and it is worth preparing in advance.  You can find great advice from the Dogs Trust and International Cat Care.