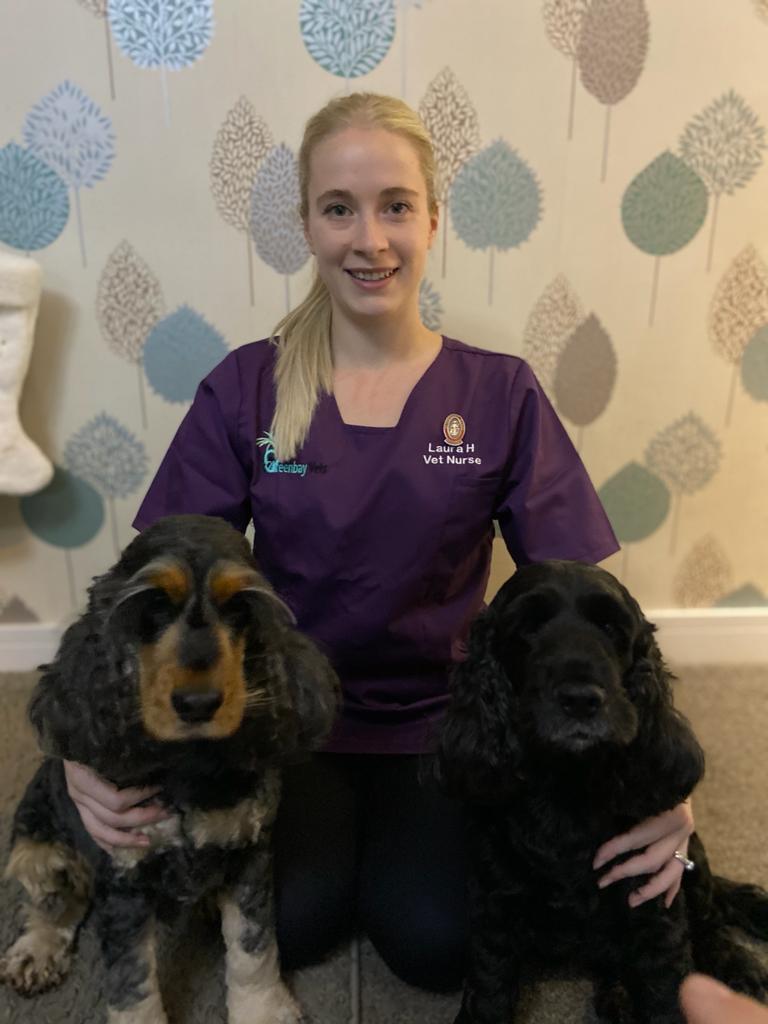 Registered Veterinary Nurse Laura Holderness has started her nursing certificate in Animal Behaviour – taught by the amazing Sarah Heath.
Laura will cover topics such as unwanted pet behaviours e.g. aggression and fear/anxiety related issues, as well as the tools to help pets and their owners.
It is lovely to see Laura taking the next steps in her career, having started with us on reception back in 2015 and qualifying as a Registered Veterinary Nurse last year.
At Greenbay Vets we are big fans of continual learning and development – vets Laura and Michelle are also currently studying for further qualifications in cardiology and internal medicine respectively.