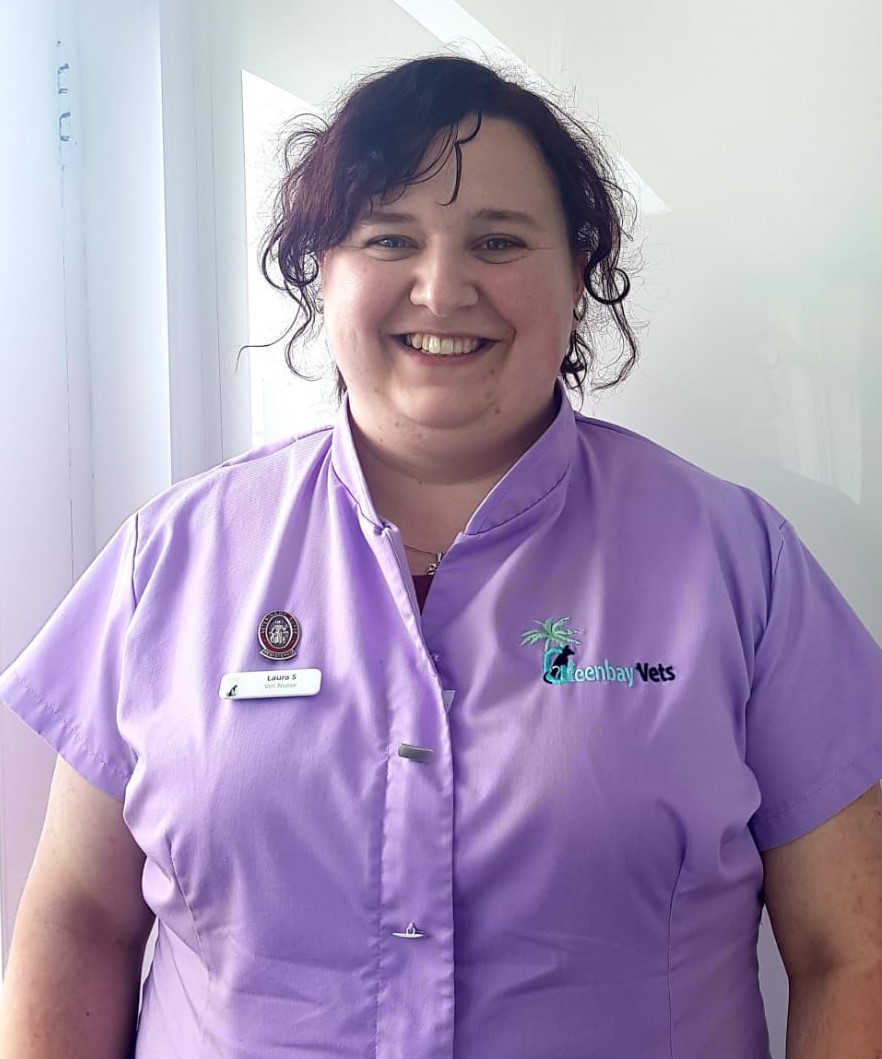 At Greenbay Vets we know how important nutrition is to your pet's health. This is why we have created a specific role within the practice – Nutrition Advocate.
Our Nutrition Advocate is Registered Veterinary Nurse, Laura Sproul. Veterinary nurses learn about nutrition during their qualification process, but Laura has gone further and focused her continual professional development in this area attending external courses.
Laura has already written a range of articles for you, covering basic feeding and also alternative diets – you can access these here.
Laura is available to our clients for complimentary telephone calls and email advice – feel free to give us a call, drop us an email on info@greenbayvets.co.uk or, if you are in to see the vet and would like to follow up more on nutrition, just let the vet know and they will pass this on to Laura. We hope to resume more in person nurse appointments later in the year.
Laura is able to help you in the following ways:
To follow up on a food recommended by the vet e.g. prescription diet for a specific health condition.
To give advice and guidance on how to change from one diet to another.
To give advice on feeding for lifestage e.g., kittens and puppies, or older pets.
To give advice on alternative diets e.g., raw feeding. We are unable to help with home prepared diet formulation, but can refer you to a veterinary nutritional specialist who can.
To give advice on nutraceuticals.
To give advice on performing a diet trial, which the vet may recommend for certain skin or gastrointestinal health problems.
To give advice on determining whether your pet is a healthy weight.
To give advice on feeding pets such as rabbits and guinea pigs.
Laura is also responsible for guiding the use of nutritional plans for our hospitalised patients, and the structure of our nurse led weight clinics for pets who need help shedding a few pounds.
We hope you find this a really useful service!