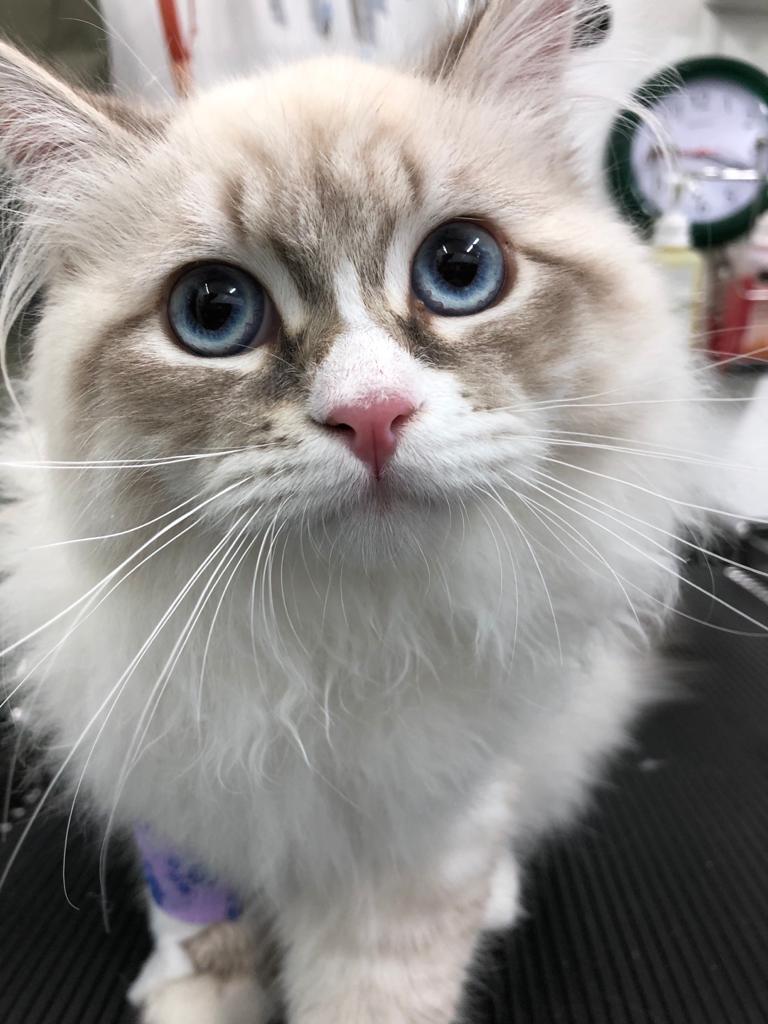 We invested in keyhole surgery equipment in 2017, one of the first veterinary practices in Devon to do so.
Keyhole surgery is used commonly for neutering of female dogs. Some of the advantages to the patient includes:
It is less painful than a traditional spay.
It provides the surgeon with a much better view. Even though the holes are very small, the camera equipment used allows the surgeon to see more clearly within the abdomen and get up close to things to see them in great detail. This reduces potential complications.
Less bleeding, swelling and bruising. The keyhole spay makes full use of our 'harmonic scalpel' which seals blood vessels and tissue before they have a chance to bleed. This creates much less trauma than a traditional spay, with little or no bleeding.
Faster recovery. As the incisions are so much smaller, your pet is more likely to be able to get back to normal activity much sooner than with a traditional approach.
A recent study has shown that a keyhole spay procedure has significant benefits and a lower post-operative complication rate, compared with traditional spay surgery in dogs.*
But did you know we can also offer keyhole surgery in cats?
We have used it for getting biopsy samples from organs, for example. And, we can also spay your female kitty using keyhole surgery…
Ziggy (pictured above) came in recently to have her spay performed using keyhole surgery. As you can see from the image below the keyhole incisions are very small, and like in dogs the keyhole technique creates less trauma internally as well.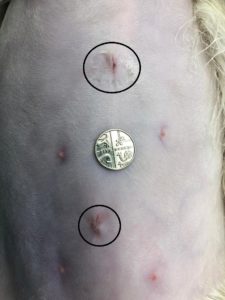 Keyhole surgery at Greenbay Vets is led by Dr John Mather, an RCVS Advanced Practitioner in Small Animal Surgery. John has also undergone additional, specific training in this area and we invested in the best equipment available for the job, rather than cheaper alternatives. For example, we use a harmonic scalpel rather than simple cautery, so we cause the least amount of tissue damage; and we have hospital grade gas sterilisation facilities for our keyhole equipment.
* Charlesworth TM and Sanchez FT (2019). A comparison of the rates of postoperative complications between dogs undergoing laparoscopic and open ovariectomy, JSAP 60(4):218-222.