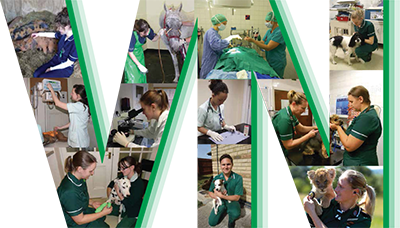 May is Veterinary Nurse Awareness Month. In this article, Student Veterinary Nurse, Becca Talbott explains a bit about the varied job role of the Veterinary Nurse…
What does a veterinary nurse do?
This is one of the most common questions I get asked after telling someone that I am a veterinary nurse. This is disheartening to someone devoted to their job as there is more to us than being the vet's assistant or a glorified cleaner. Yes, those are both parts of our job under the view of the public eye, but there is so much more that we do behind closed doors that often gets overlooked.
A veterinary nurse is a tutor, an anaesthetist, a radiographer, a receptionist, a pharmacist, a first aider, an advisor, a carer, a lab technician, a kennel assistant, a scrub nurse, a minor procedure surgeon and a support system for the team and clients, the list is endless.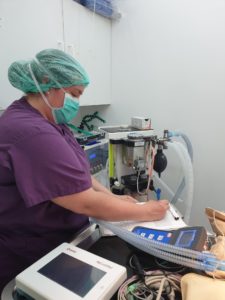 What does that mean you ask?
This means that a nurse is trained in all the latest equipment for monitoring and maintenance of anaesthesia, as well as what all these values indicate, whilst being able to troubleshoot any changes.
A nurse can take beautiful black and white images to show what Fluffy has been up to in his spare time. For example, eating things he shouldn't or playing too carelessly.
It means we can calculate medication or fluid doses needed and give them via the correct route to your pet, under the direction of the vet.
Veterinary nurses are also the ones that run that endless list of tests the vet has requested on your pet's blood or urine or anything else for that matter, as well as being able to take the sample.
Veterinary nurses can also act as a scrub nurse which means we can enter the sterile field to help the vet with surgery via holding, positioning and passing equipment.
We also have the knowledge and ability to provide first aid to your pet in emergency circumstances.
Nurses are there to provide fluids and food and care in any means necessary to benefit the patient, as they always come first!
It means we are there for you on the phone to answer even the oddest question and to be a shoulder to cry on at the toughest of times in your pet's life.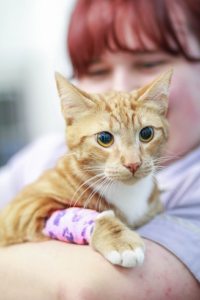 However, most importantly it means that we are always here for you and your pets no matter the time of day.
So, what can a veterinary nurse not do? A veterinary nurse cannot make an active diagnosis or perform surgery that enters a body cavity. Yet, we can still perform minor procedures, to include dental scale and polishes or a stitch-up.
This is why a gruelling 3 (sometimes 4) yearlong course is needed to learn everything about the veterinary sector to help not only your cats and dogs but everything in between. As you can see there is a lot for us to remember, so please do not be offended when we do not quite remember your name as we are trying our best.
We may come home with untold bruises from a clumsy Bernese mountain dog and scratches from that naughty Bengal, with God knows what bodily fluid on our tunic, but we would not have it any other way!
In the next articles, Becca will cover why she chose Veterinary Nursing and more about her training experience. Follow our Facebook page for more insights into the lives of our nursing team.