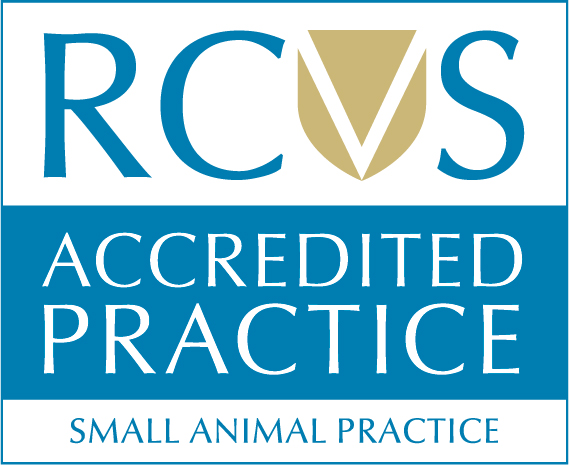 We were inspected earlier this year as part of the RCVS Practice Standards Scheme and are pleased to report we have had confirmation that we passed our assessment.
The Practice Standards Scheme is a voluntary scheme, with around two thirds of the UK's veterinary practices taking part. Through setting standards and carrying out regular assessments, the Scheme aims to promote and maintain the highest standards of veterinary care. It offers peace of mind to clients of accredited practices and a more informed choice to the animal-owning public. To become accredited, practices volunteer for rigorous assessment every four years and will have met a range of minimum standards including hygiene, 24-hour emergency cover, staff training, and certain types of equipment.
Both our Torquay and Paignton vets surgeries are now accredited as Small Animal General Practices (until now Paignton was 'Core Standards', but with recent investment in new equipment such as x-ray facilities, it has been 'promoted'). At this level we must satisfy the Core Standards, plus, amongst other things, must:
Have a system for monitoring the outcome of treatments
Show ongoing commitment to education and training of staff
Keep premises clean and well maintained
Have a policy for communicating with clients and looking at feedback
The assessor made the following comments in his report, which we hope help to reassure clients that we believe in offering high standards of service and care…
This is a very well run practice and many things are done very well: clinical governance is well addressed and there is good evidence that changes are made in the light of audits and meeting;
Client information about out-of-hours arrangements and prescriptions is very good;
Client feedback is actively sought and acted upon; call handling is monitored; complaints are well addressed and changes made as a result;
The laboratory is well equipped including bacteriology and quality control is very well done;
Antibiotic stewardship is good;
Support of junior staff is good; induction of new staff is good;
Surgery is done to an advanced level.