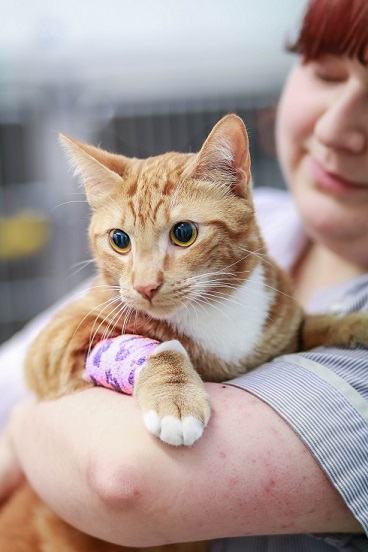 This gorgeous cat is Alfie. He came to see us last year after injuring his front left leg. X-rays showed that he had a fracture near to his wrist joint. In young pets like Alfie there are 'gaps' in the bones called growth plates. These close over when the animal finishes growing. Alfie had fractured his radius and ulna across their growth plates, giving the appearance that the main portions of the bone have separated from the wrist joint.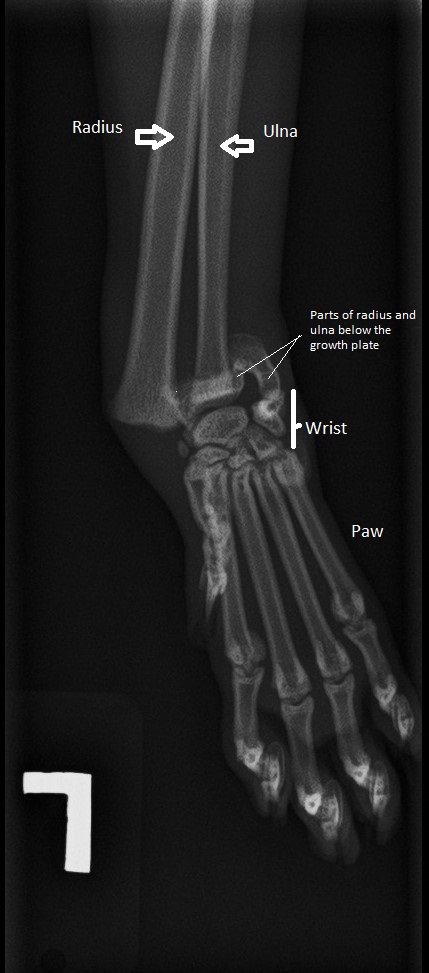 Fortunately, John, an RCVS Advanced Practitioner in surgery is readily able to fix this type of injury.  The parts of the bone above and below the growth plates had to be realigned, and then two metal pins (less than 1mm in diameter) were used to fix the larger bits of the radius in place.  This is a fiddly procedure, given the size of the bones and pins involved! Alfie was walking well the day after the operation, but had to be patient and cage rested until the fracture had fully healed.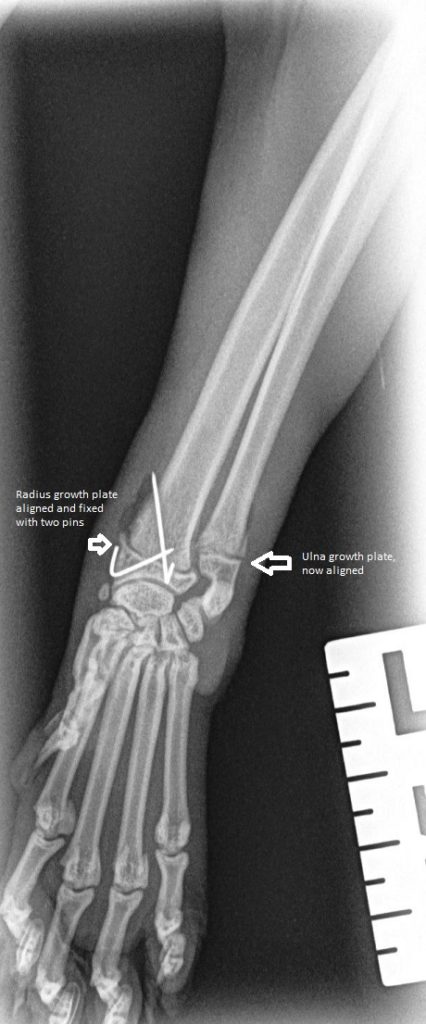 Alfie was a fantastic patient, and enjoyed lots of cuddles during his visits with us!
Laura Mather MRCVS, Vet at Greenbay Vets in Torquay and Paignton