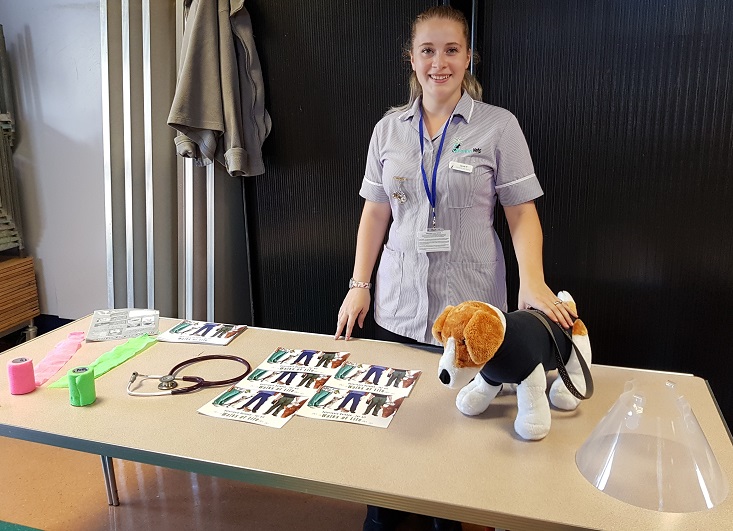 Our student veterinary nurse, Laura Holderness, had a fun afternoon at the Roselands Primary School year 5/6 enterprise day today!
Armed with bandages, a stethoscope, a stuffed dog toy, a buster collar and lots of enthusiasm she was able to introduce the children to a career looking after animals.
The veterinary profession is a fantastic one to be part of.  It is full of caring individuals who are passionate about keeping animals healthy and helping them when they are sick or injured.  It is important to remember that most animals we treat have an owner attached, whether that is a farmer or a pet/horse owner, so it is a career combining working with animals and people! It is a career where no day is the same and where you will be learning throughout your working life.
For more information on becoming a veterinary surgeon or a veterinary nurse check out the RCVS website.
We do consider school students aged 16+ for work experience placements, but we do get booked up far in advance. To apply, please e-mail info@greenbayvets.co.uk with your CV attached.  We are also keen to inspire the next generation through functions such as the one today and will be happy to learn more about careers events at other local schools.