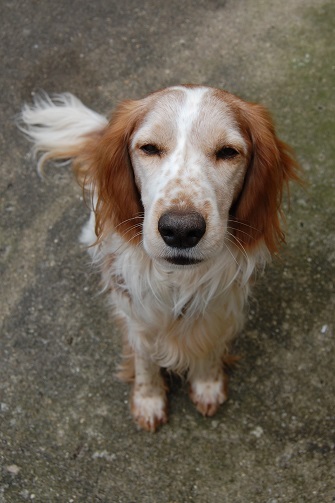 We are excited to provide a new service for our clients in conjunction with Andrew Hale, a local dog behaviourist.
Andrew runs Train Positive, a local dog behaviour and training service.  We have chosen to work with Andrew, as like us, he believes in using modern, gentle and force free methods.  He and his team offer help and advice for all dog behavioural issues including anxiety, phobias and aggression.  They also offer a functional training service.
Andrew now offers a monthly behaviour triage service at our Paignton surgery.  These clinics run 1-3pm on the last Friday of each month.  The purpose of these clinics is for Andrew to provide immediate advice and practical measures to help with canine behaviour problems that our clients raise with us, or that become apparent during a visit to the vets.  It is important there is no physical cause for the problem, so dogs that see Andrew at these clinics will need to be registered with us and to have seen the vet relatively recently.
The consultation with Andrew will last 20 minutes and will cost £40 (including VAT). Prior to the appointment there will be a history form for you to fill in, so Andrew can prepare in advance for your appointment.  If after the appointment you feel that a full intervention with Andrew would be beneficial, whereby he visits you and your dog at home for 2-3 hours, the £40 will be deducted from his bill.
The first session is Friday 30th June. To book an appointment please call 01803 606059 or 843836.  You can also pop in or send us an e-mail at info@greenbayvets.co.uk, but please note these appointments cannot currently be booked via our online booking portal.