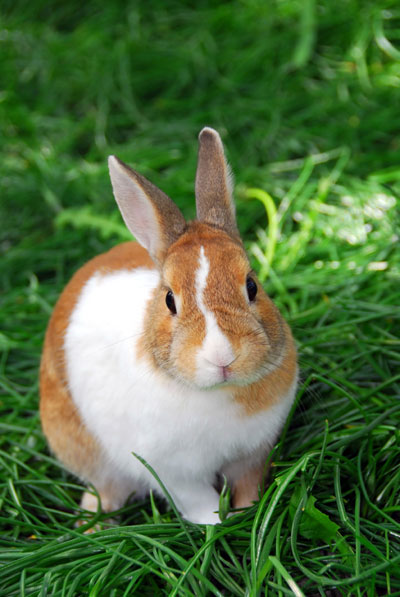 Greenbay Vets is supporting Rabbit Awareness Week 2017 by offering free rabbit health checks during June.
Rabbit Awareness Week (RAW) is 17th-25th June.  This year's RAW campaign, organised by Burgess Pet Care, is focused on raising the importance of feeding hay in rabbit diets.  This follows findings in the PDSA Animal Wellbeing 2016 report showed that 30% of rabbit owners don't allow their rabbits constant access to fresh water and hay.  By taking part in this year's RAW and raising awareness on rabbit welfare needs, we hope to reach out to more rabbit owners and ensure the needs of their pets are being met.
A rabbit's diet should consist of up to 85 – 90% high quality hay or grass, with the rest being made up of vegetables and a small quantity of nuggets.  By encouraging more rabbit owners to come into the practice during RAW 2017, we hope we'll be able to address more of these needs and encourage more responsible ownership when it comes to looking after rabbits.
To book your rabbit in for a free health check during June, give us a call on 01803 606059 (Torquay) or 01803 843836 (Paignton).  Alternatively you can book online.
RAW is an annual event that brings together vets, pet retailers, welfare charities, manufacturers and consumers to raise awareness about rabbit welfare issues and to encourage responsible pet ownership.  For the latest news and information on this year's RAW, visit http://www.rabbitawarenessweek.co.uk/.
You can also check out our rabbit fact sheet here.