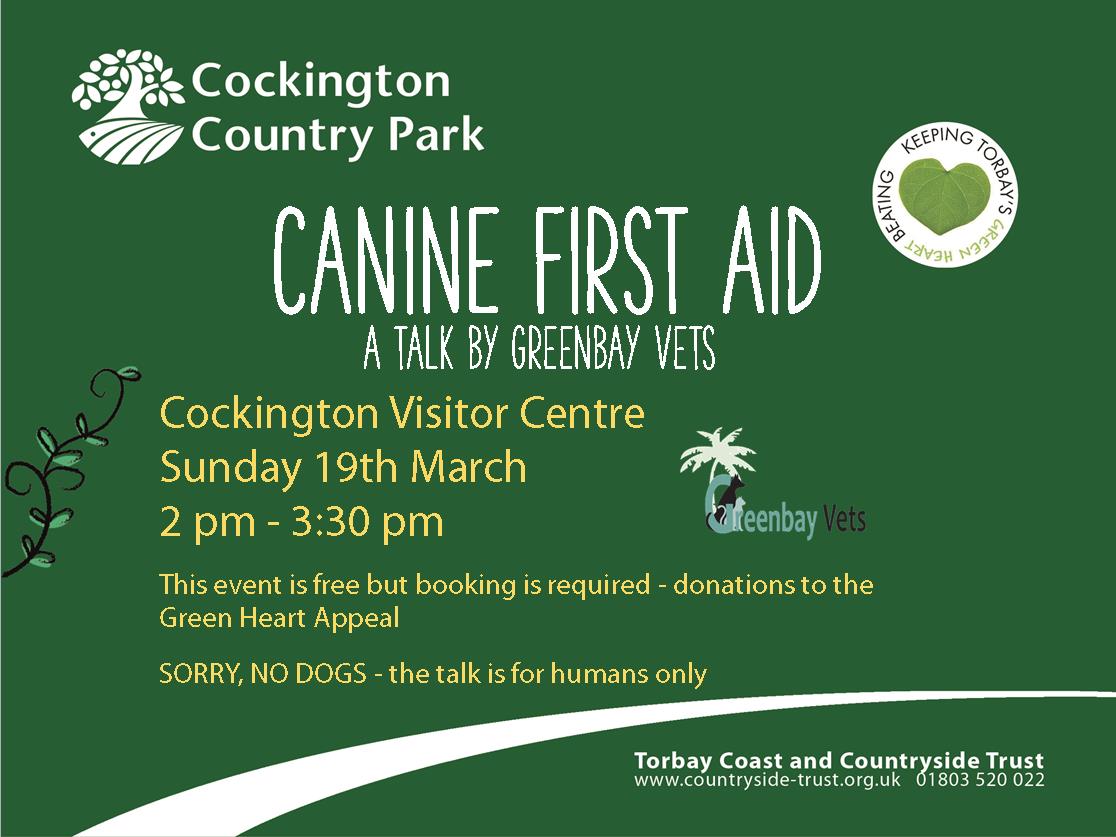 UPDATE 20/3/17
Many thanks to all those who attended this event, it was fully booked up!  We would love any feedback if you attended – please e-mail us at info@greenbayvets.co.uk.
Feedback so far has been positive, such as this quote from one attendee…"It was definitely worth going to & I would recommend it to others."  We hope to be able to run the event again in conjunction with Torbay Coast and Countryside Trust and will keep you posted.
We are pleased to be offering a talk on canine first aid, in conjunction with Torbay Coast and Countryside Trust.  It is on Sunday 19th March at Cockington Visitor Centre.
Vet Dr John Mather will cover the following topics:
First aid in the event of an accident
First aid for common situations
What to include in a dog first aid kit
Common poisons & ingestion of objects
Advice on when to call the vets out of hours
There will also be a raffle in aid of the Cockington Green Heart Appeal, with a dog first aid kit for the winner.
We hope this is useful for local dog owners.
Places are limited and booking is essential.  To book online, visit this website.