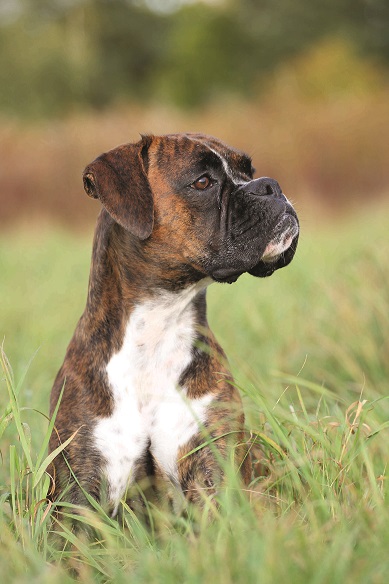 Update 19/1/17 – You can read about Gatsby, one of the first cases to benefit from this new service, in the Torquay Herald Express here.
We are thrilled to launch our new key-hole surgery service at our Torquay surgery.  We have invested in new equipment and training to be able to offer this service for the benefit of our patients.
Key-hole surgery can be utilised for one of our routine procedures – neutering of female dogs.  'Key-hole spay' is becoming more common throughout the UK, but we are one of the first practices in Devon to offer this to our patients.  A normal spay involves removal of the womb and ovaries via an incision through the skin and muscle of the middle of the tummy.  For a large dog this can be quite a big wound.  With key-hole surgery the ovaries are removed via 2 tiny incisions, only around 1cm long.  The main advantages to the patient are:
It is less painful than a traditional spay.  Although we always use pain relief for all our patients, there is less pain associated with two tiny incisions than one large one and this can only be a good thing!
It provides the surgeon with a much better view.  Even though the holes are very small, the camera equipment used allows the surgeon to see more clearly within the abdomen and get up close to things to see them in great detail.  This reduces potential complications, such as bleeding.
Faster recovery.  As the incisions are so much smaller, your pet is more likely to be able to get back to normal activity much sooner than with a traditional approach and there is often no need for the 'cone of shame'.
Key-hole surgery can also be used for cryptorchid dog castrations i.e. when one or both of the testicles are retained within the tummy.
The other area where key-hole surgery is of huge benefit is in ill dogs or cats who have disease within their tummy.  Traditionally, after initial investigations, to get an answer involves opening up the tummy of your pet to look at all the organs and collect biopsies.  Key-hole surgery allows the surgeon to get an excellent view of the tummy organs and to take biopsies, e.g. of the liver, without your pet undergoing major surgery.
Key-hole surgery at Greenbay Vets is performed by Dr John Mather, an RCVS Advanced Practitioner in Small Animal Surgery.  John has also undergone additional, specific training in this area.
As well as key-hole surgery we have invested in a full set of top-of-the-range video endoscopes.  This allows us to perform a number of procedures which will improve our abilities to diagnose problems in your pet:
Endoscopy of the stomach, small bowel and colon.  This means we can look inside these organs, for example to view a stomach ulcer.  It also means we can take biopsies in a minimally invasive fashion, rather than doing open abdominal surgery.
Bronchoscopy – this means looking inside the airways of the lungs.  This allows us to diagnose certain conditions e.g. tracheal collapse in small dogs and grass awn inhalation.  It also allows us to get samples of airway fluid to enable us to get a diagnosis in cases of chronic coughing, for example.
Cystoscopy – this means looking inside the bladder.
Rhinoscopy in dogs – this is looking inside your pet's nose, which is of great value when trying to get to the bottom of chronic sneezing and/or nasal discharge.
Otoscopy – this is looking inside your pet's ear(s); video otoscopy is gold standard for full evaluation of ear disease and flushing of the ear.
Clients who use our Paignton surgery can still make use of these services, we will always try to help with any transport issues.
We are proud to now be able to offer these services to our patients, as we endeavour to 'go the extra mile' for the pets of Torbay.